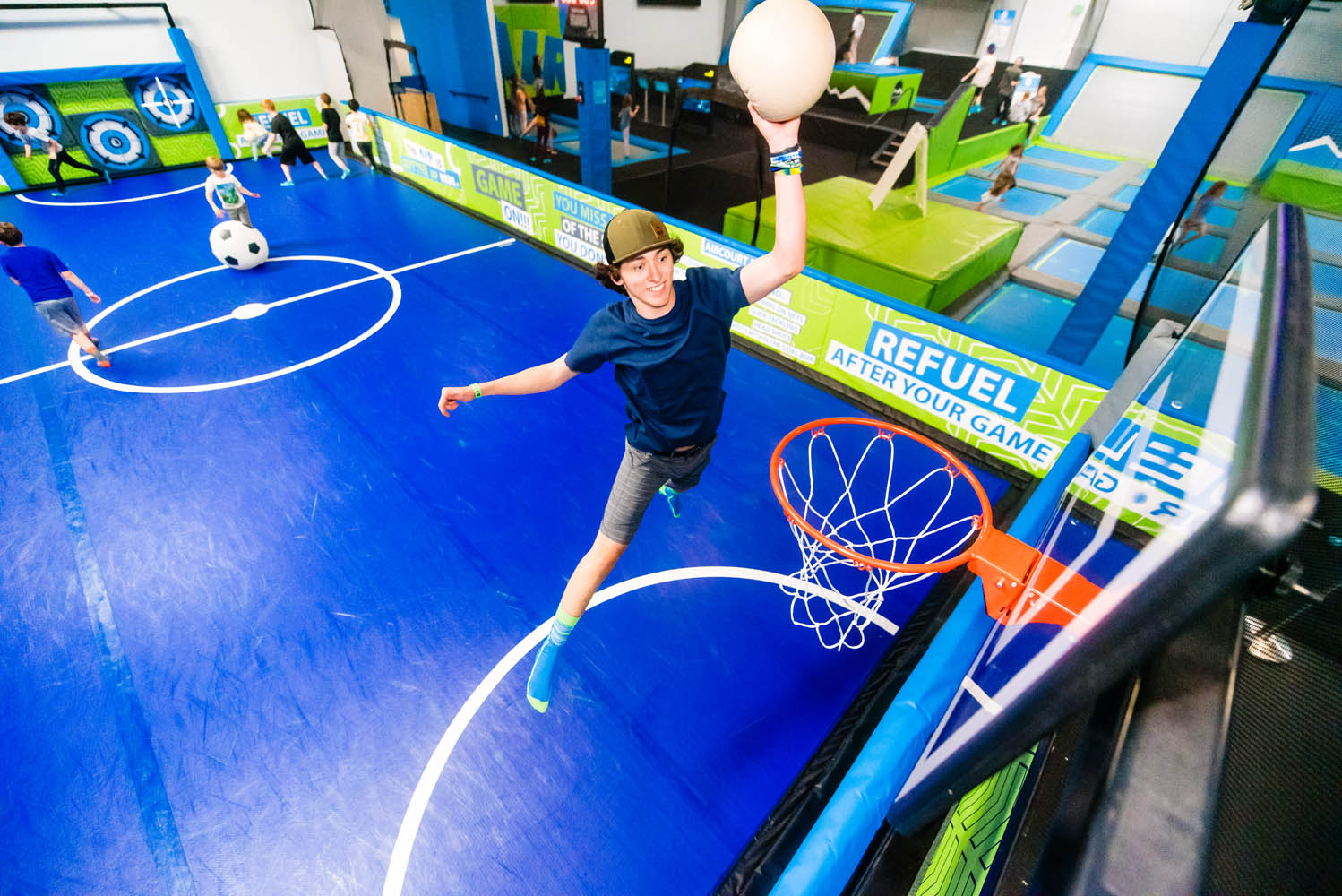 AirCourt
The newest addition to Mountain Air. With this amazing addition we offer many different sports and activities for children of all ages including: up to 4 v 4 soccer, traditional dodgeball, basketball, Ultimate Tag competitions and even turns into a wide-open toddler obstacle course during Toddler Time!
Try dunking the basketball on the bouncy court.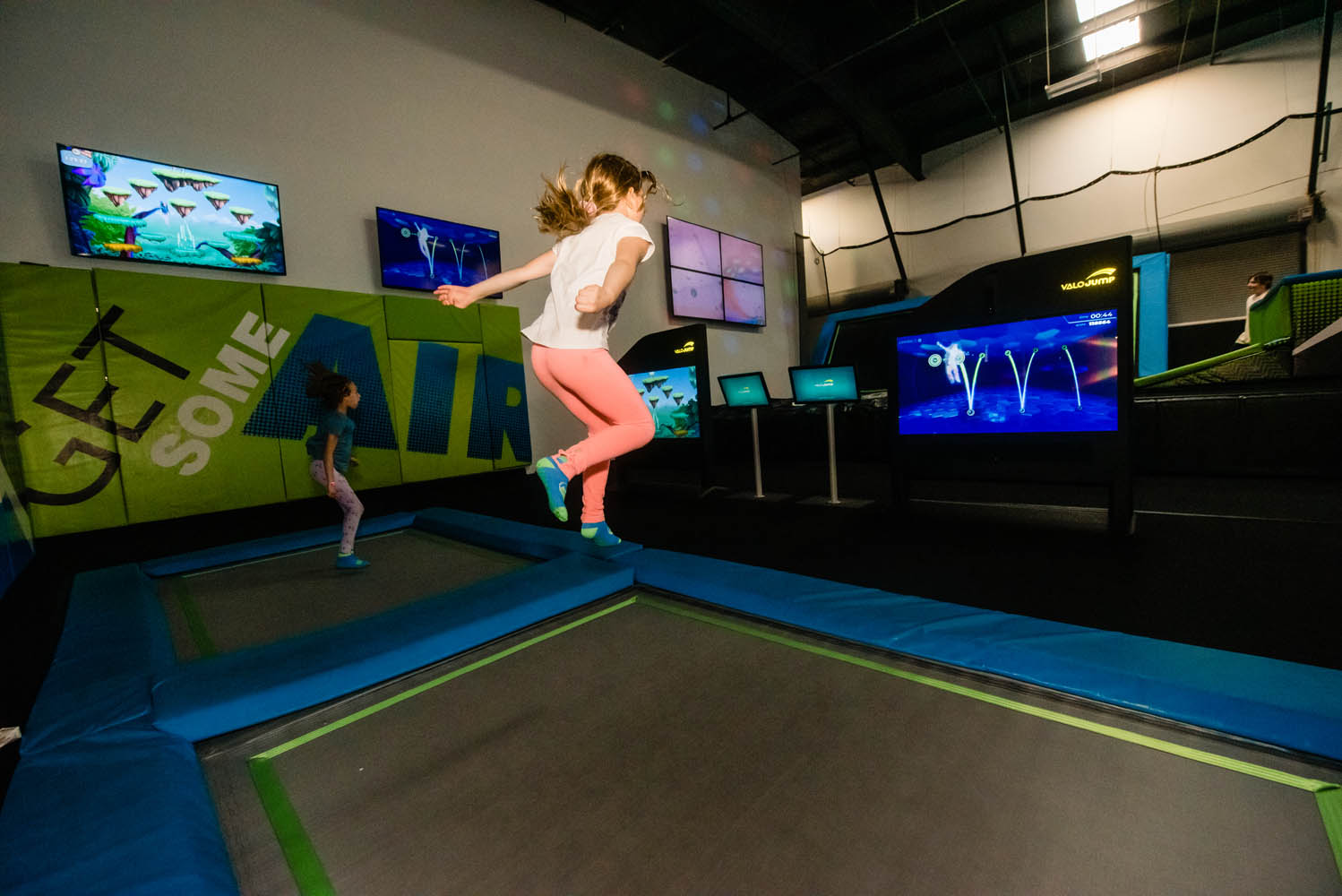 Valo Jump
ValoJump is an interactive trampoline game platform that combines the fitness and exercise benefits of a trampoline with high definition graphics and video game play. The player literally jumps into the game to play solo in SkyTails, Trax, and Toy Watch or go head to head with Stomp.
Login to share your selfie video with others.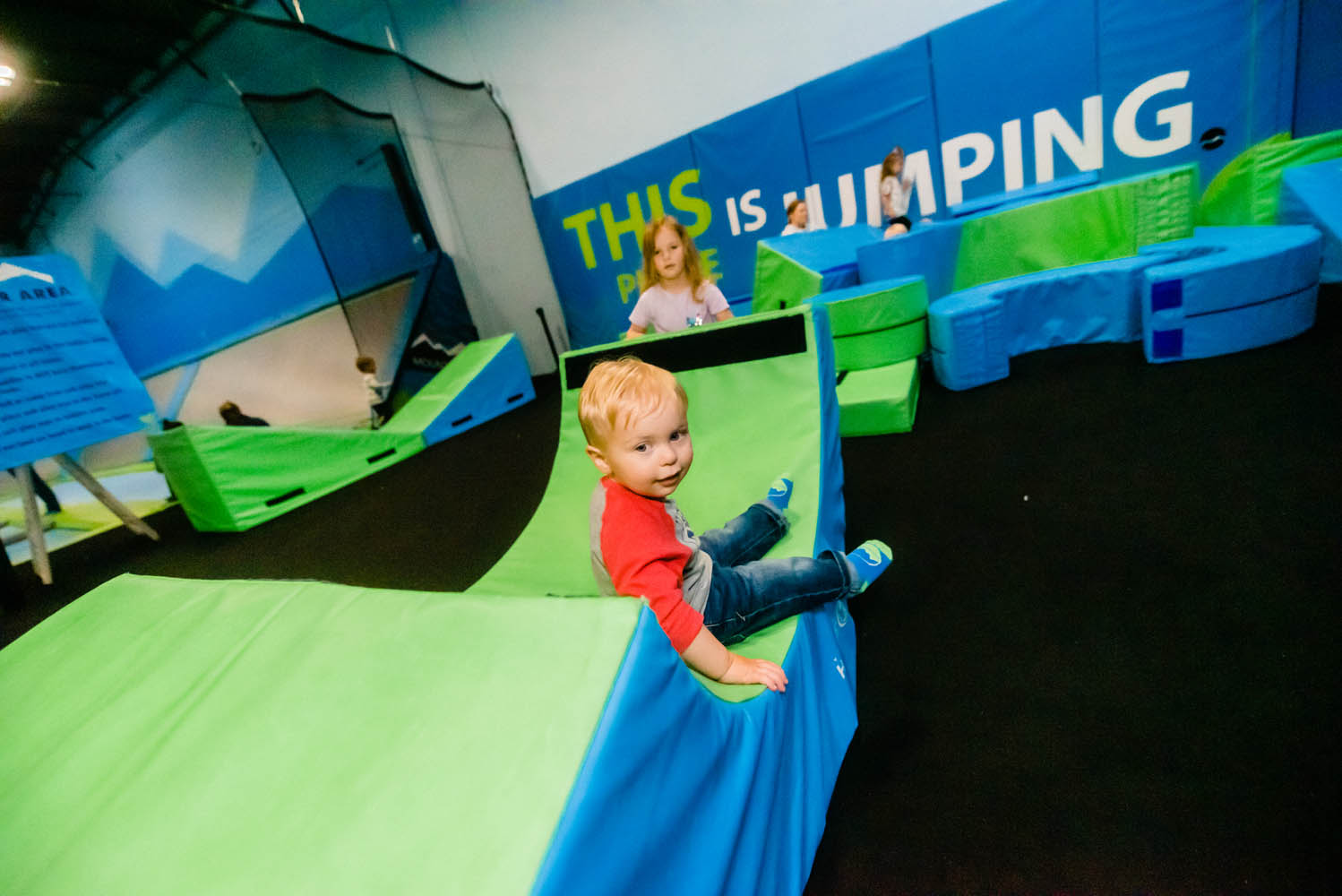 Toddler Zone
This section of the park is dedicated to those under 5 or under 46". The mini trampoline area offers tons of fun activities - there are three connected trampolines with a foam pit and plenty of things to explore from shapes to climbing structures. Please Note: Toddler Time is now on Summer schedule (9am -10am Protected Jump time for Toddlers. Toddlers may stay untill 11am)
Watch for staff members to bring out the bubbles.