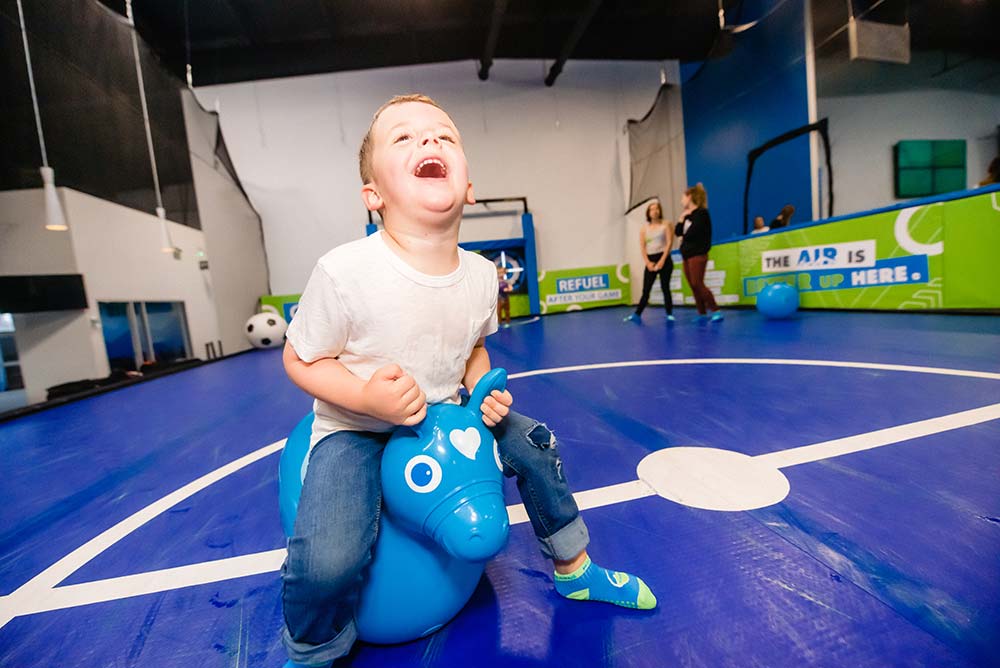 Toddler Time
Monday-Friday, 9am-12pm.
During Toddler Time the ENTIRE facility is reserved for children 5 years old and younger to jump for 3 hours. Because this is a protected time for toddlers we ask that no adults jump during this time for safety. One parent/ monitor is included for just $13. Each additional adult is $13. Grip socks required for everyone.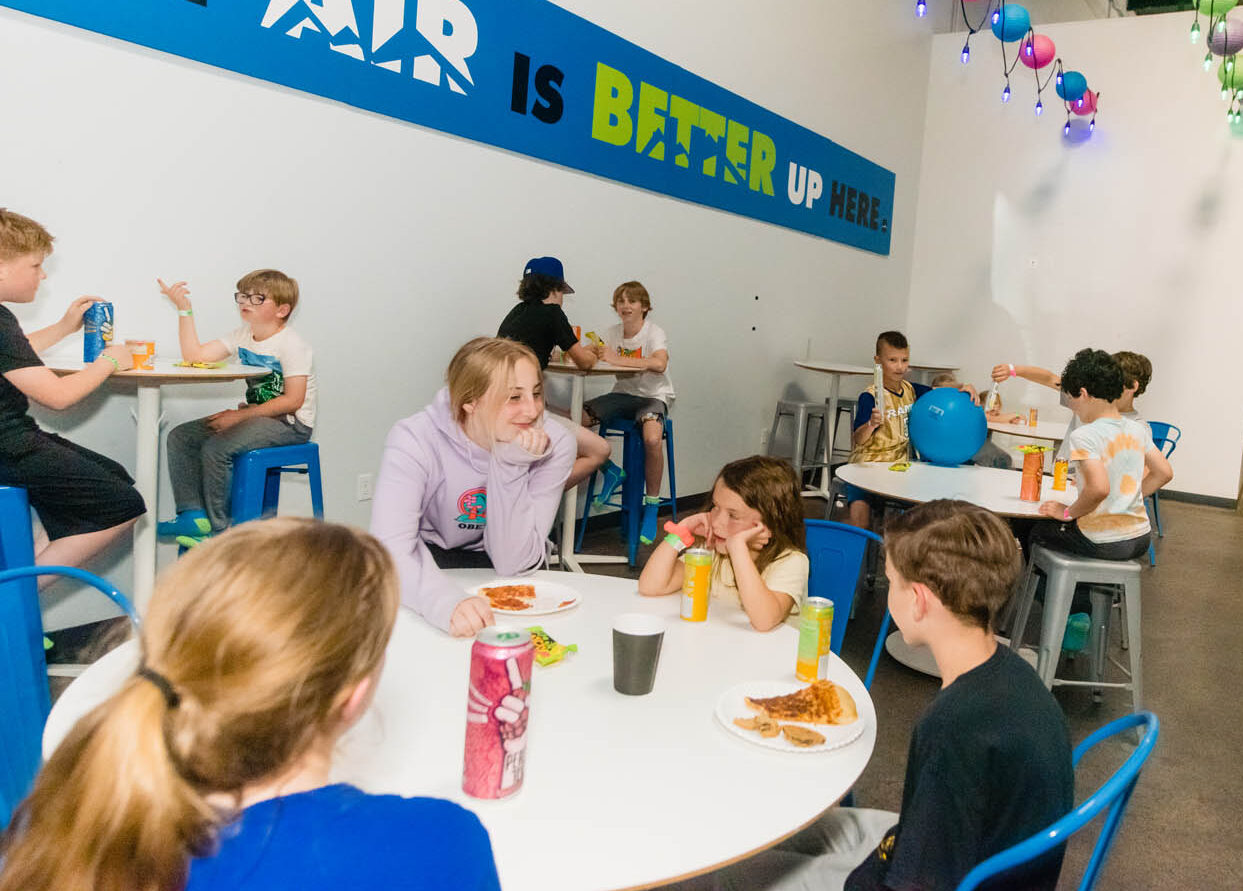 Kid's Night Out
1st and 3rd Friday, 6pm – 9pm
This is a drop off event for kids ages 4-12 only. We provide three hours of jumping time, pizza dinner, games, and glow jump in a supervised and monitored safe environment. Kids Night Out requires pre-booking ahead of time because it's so popular so don't wait too long!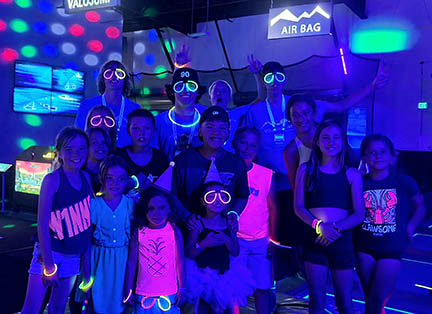 Cosmic Night
Every Saturday, 7pm – 9pm
This event is for teens/ adults who are 13+ years old or older. We dim the lights, pump up the jams and turn off your cell phones – it's time to jump! It includes black lights, party lights, glow in the dark dodgeball games and basketball games – oh yeah, it's lit! Hint: wear those bright colors that GLOW!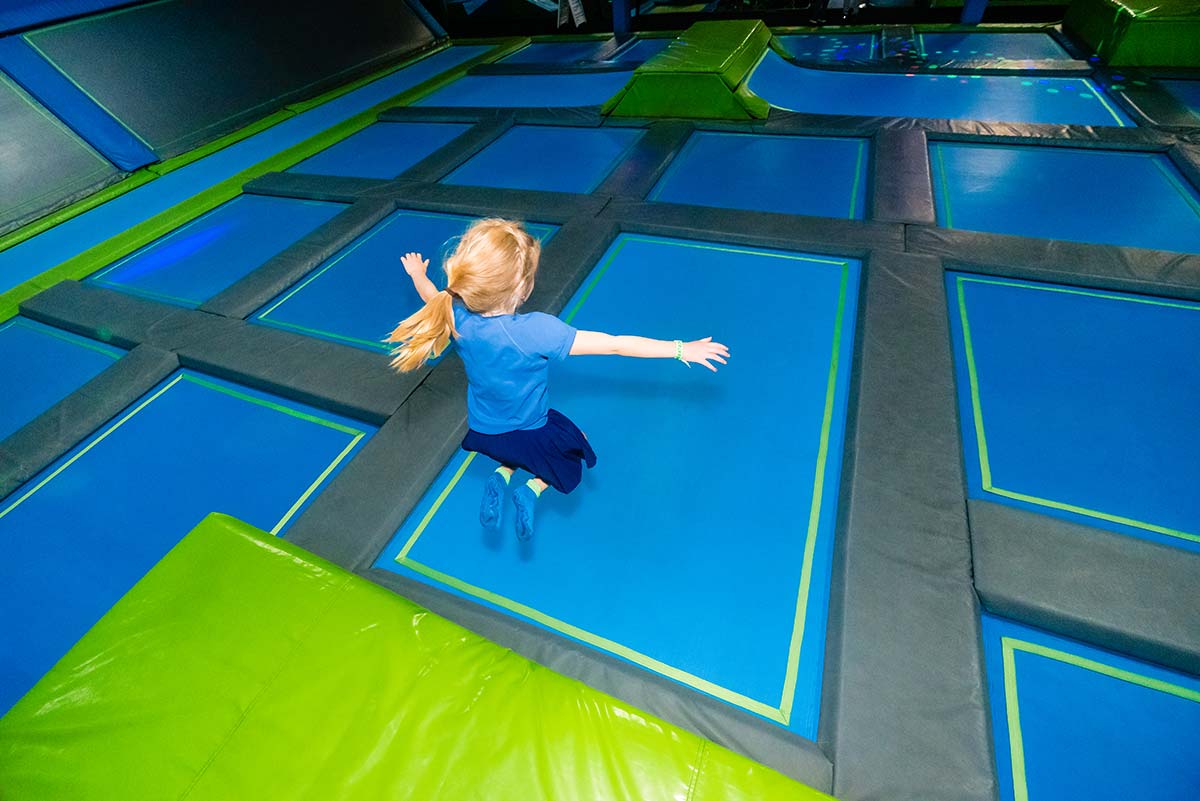 Home School Jump
Every Monday (Except Bend/Lapine No school days) 12pm – 3pm
Three hours for just for $12. Trampoline socks required.
We ask that homeschoolers wait until 12pm to check in to allow Toddler time to finish up